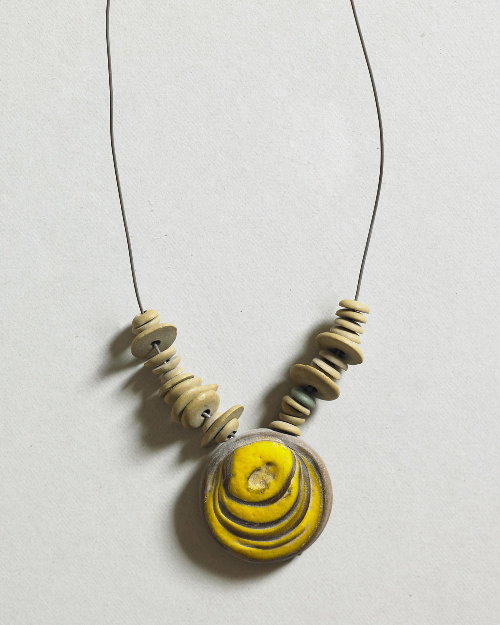 Edith Heath designed and made necklace from the 60s.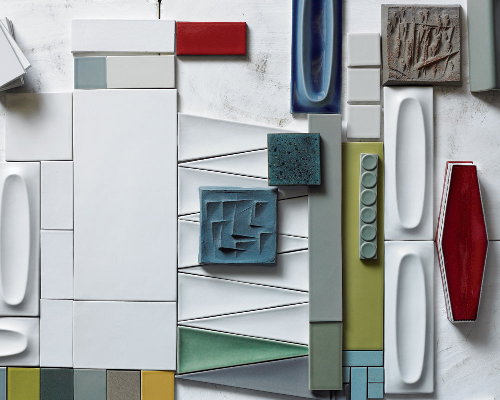 A mix of current production field tiles and colors sit side-by-side with some of Heath's current production oval tiles. The turquoise tile (center) is an experimental design from 1960.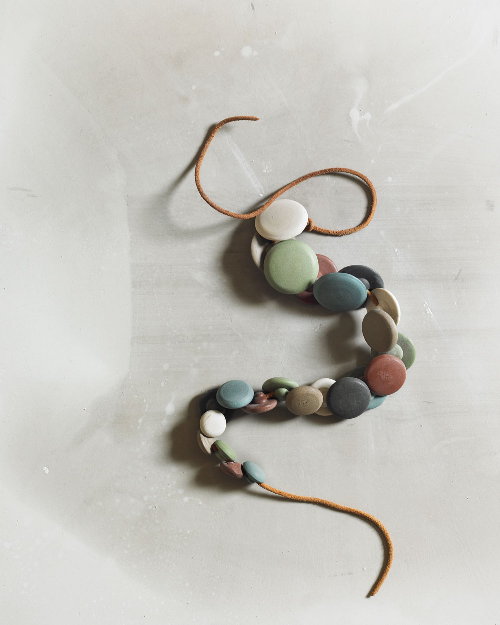 Edith Heath's forays into clay ran the gamut, from tiles and vases to jewelry like this cast button necklace made with colored slip in the 70s
.
american craft website