2008年 02月 15日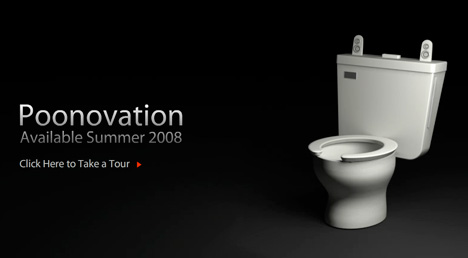 Those crazy dudes over at LOLZ LLC just launched

Air Poo

, a must-have commode companion concept that joins forces with your Macbook Air and iPod for a bathroom experience like none other. No word yet on whether Griffin, JBL, or some other iAccessory company will pick it up, but--come on--that multi-touch flusher is simply irresistible.
Air Poo
via core77
<< woody allen & h...
Wellcome collec... >>
アバウト
カレンダー
S
M
T
W
T
F
S
1
2
3
4
5
6
7
8
9
10
11
12
13
14
15
16
17
18
19
20
21
22
23
24
25
26
27
28
29
30
カテゴリ
検索
その他のジャンル
ファン
ブログジャンル
画像一覧