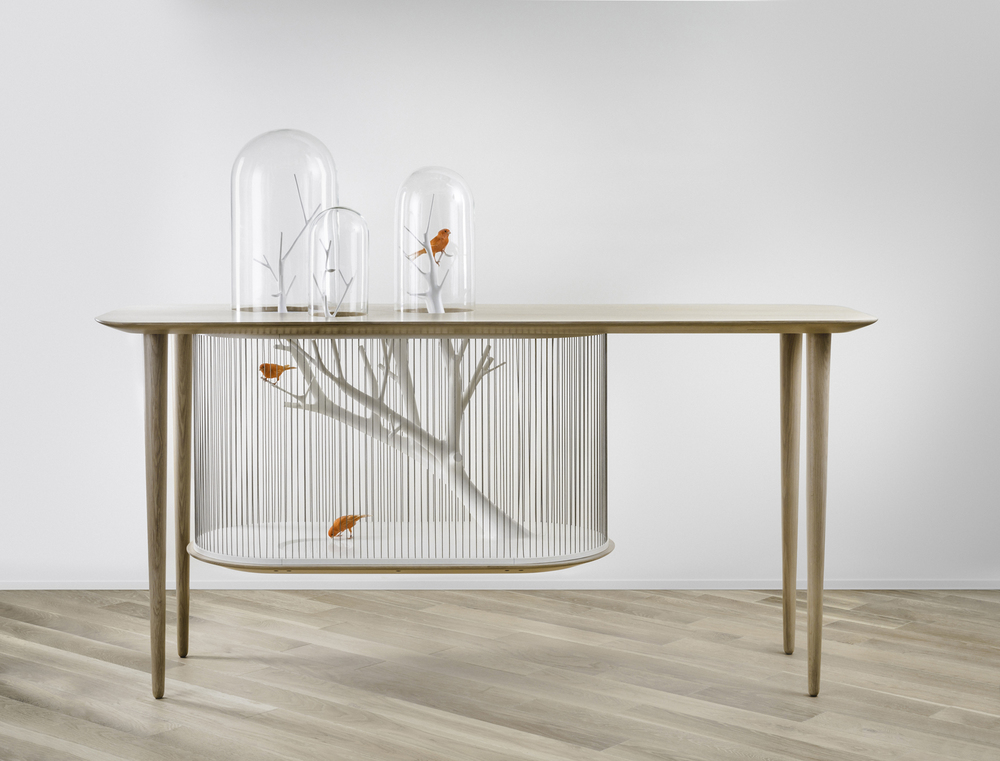 Cage Archibird

L'idée était de développer une cage dont la forme casserait les codes classiques.
Faire en sorte de l'intégrer dans l'habitat en la mixant à une console.
La connexion entre la cage et les cloches de verre fait référence à ces oiseaux empaillés qui prennent ici vie. Clin d'œil aux cabinets de curiosités.
L'oiseau est mis en scène comme dans un décor de théâtre.
Par ses matériaux purs elle donne une vision idéale de la nature.

La cage a été réalisée par les Ateliers Seewhy et elle est exposée à la Galerie Gosserez.​ Photos de Jérome Galland.
www.gregoiredelafforest.com
*
Grégoire de Lafforest - Cage Archibird - Vimeo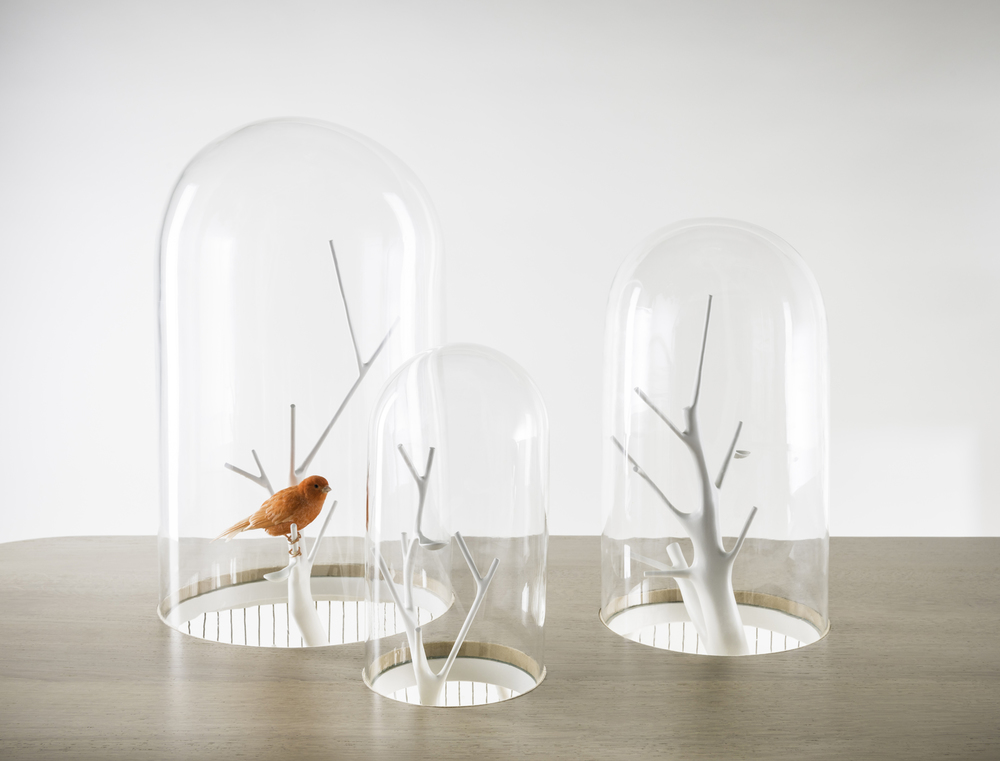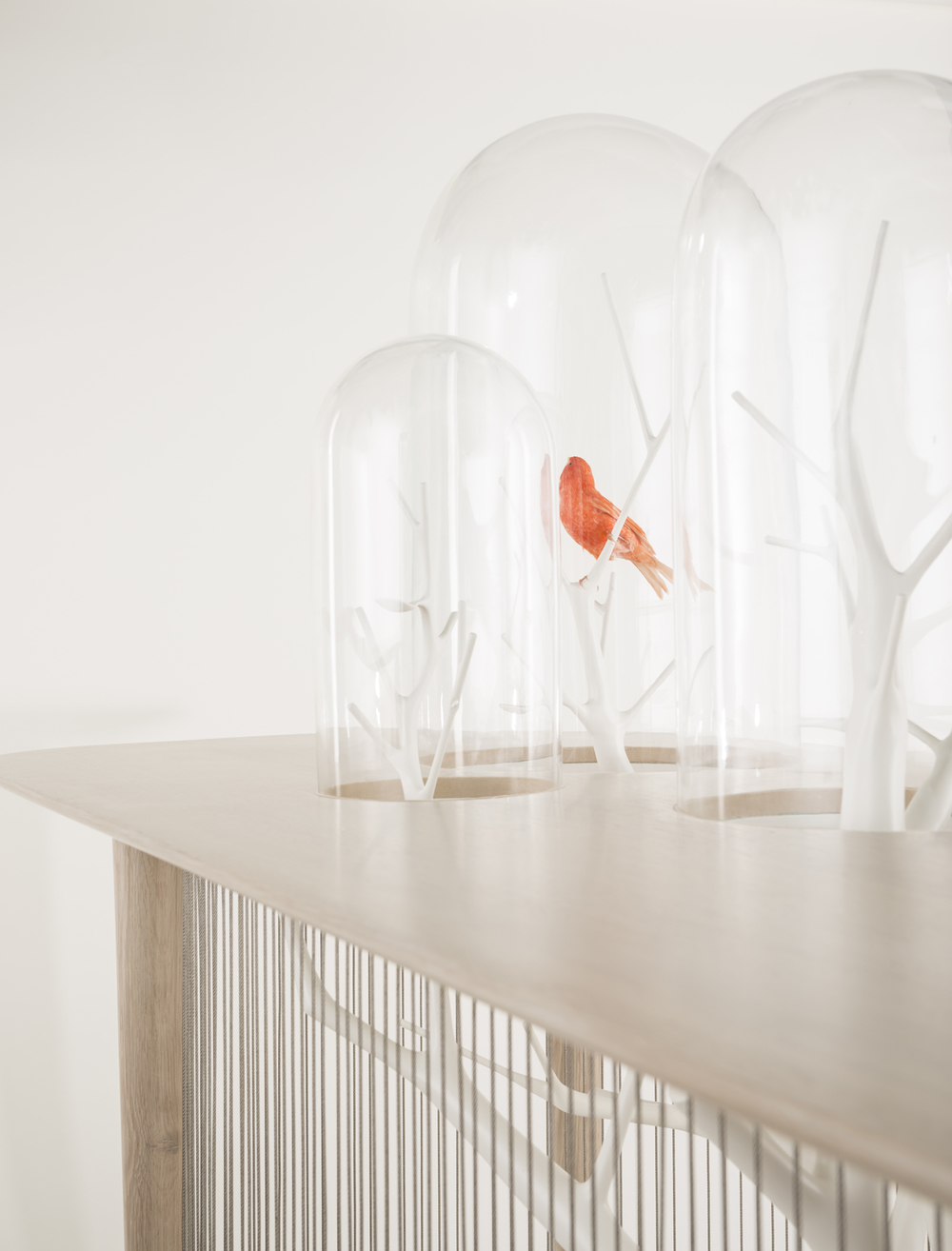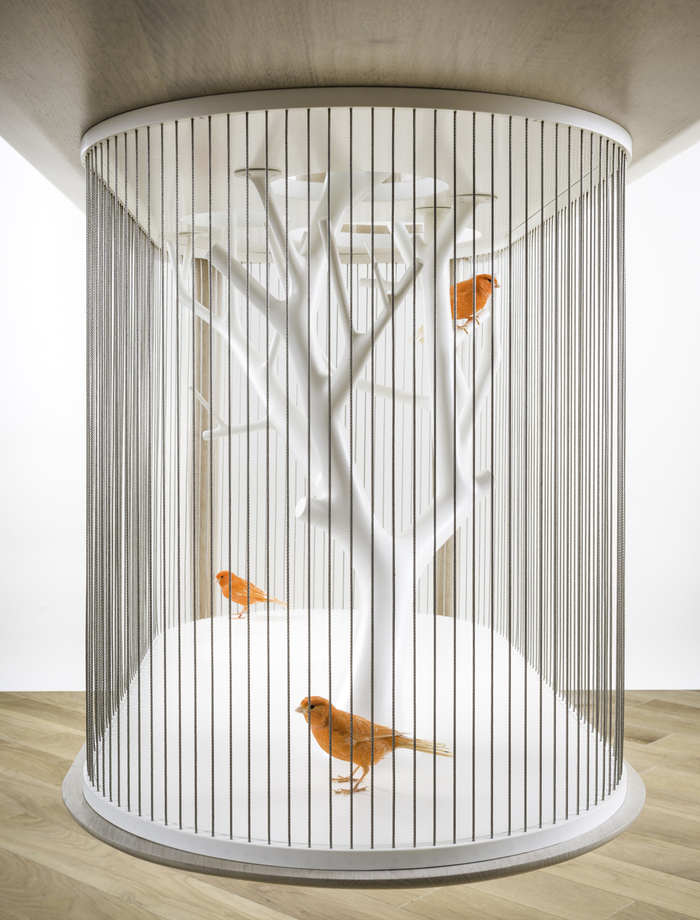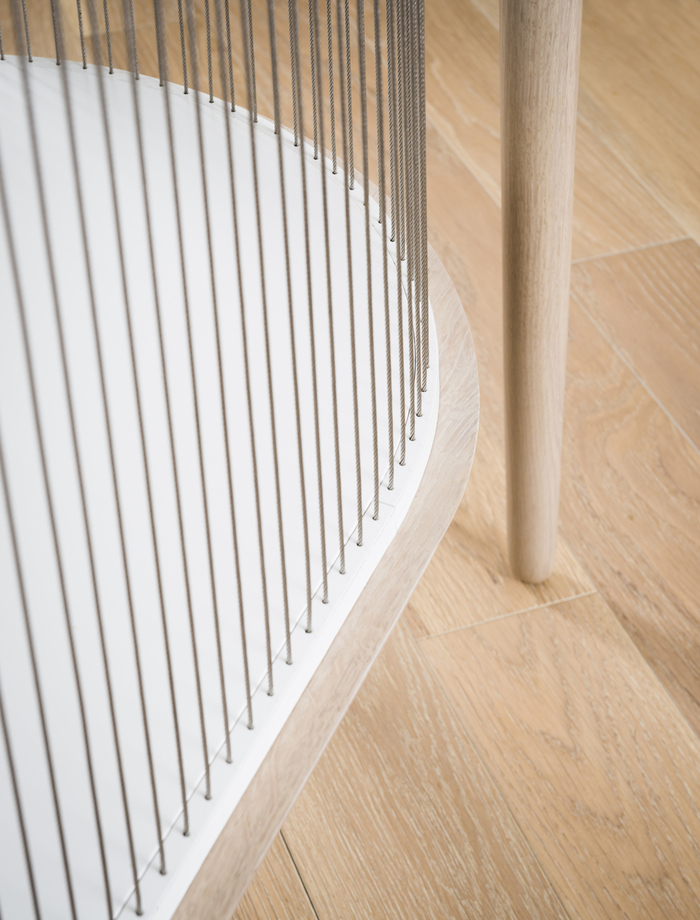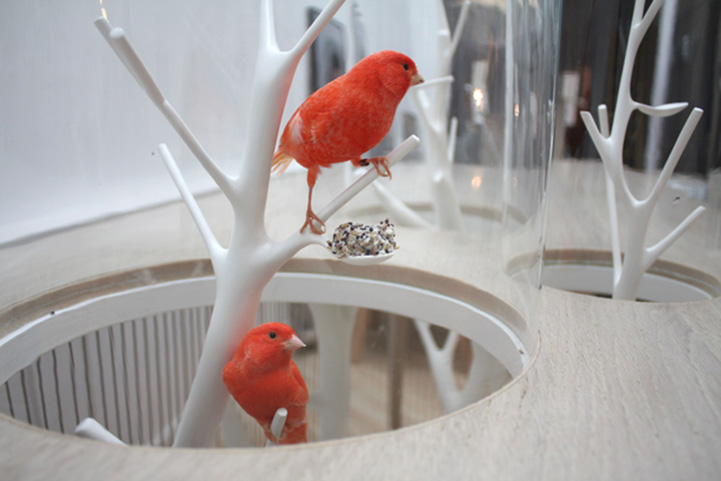 Modern Birdcage Design Also Doubles as a Table
French interior architect and designer Grégroire de Laforrest develops fresh, new designs that break many conventional expectations. Cage Archibird is an example of his spectacular creativity. The clever piece naturally integrates two main functions, serving both as a table and as a birdcage.

Within the interior, small birds have the freedom to move around and to perch upon the tree branches, both underneath and within the glass bells, while the surface of the table is also available for people to use. Not only is the concept original, but it is also quite a practical space-saver within any home.

Once the concept was developed, Lafforest worked with

SeeWhy Workshops

to build the piece. The branches are made out of steel, welded together into shapes that are meant to mimic nature. They were shaped with a coating of polyester putty and then painted with two layers of lacquer to achieve the bright while color. Other materials used include solid oak, aluminum poles, and tensioned cables. The final piece features a variety of perches, feeders, and a small pool for the birds to enjoy.
images:
my modern met