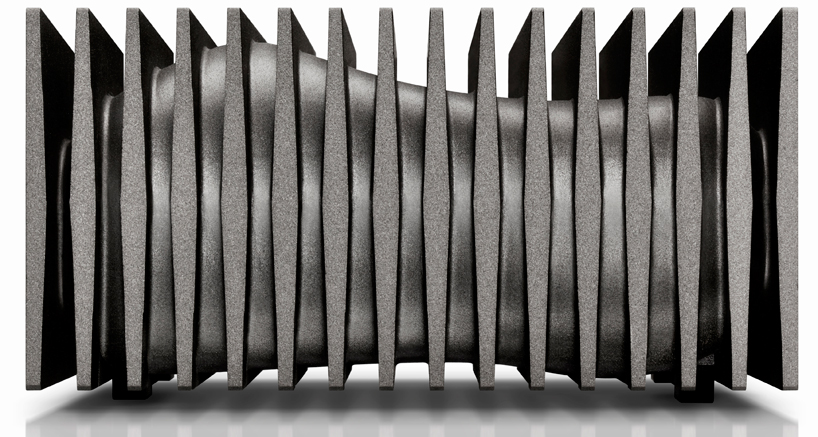 first imagelimited edition 'blade-runner' hard drive for LaCie by philippe starck




images

:

designboom




influenced by the mysterious, incredible power of information technology, french designer

philippe starck

has collaborated with


LaCie

to create the 'blade runner' - a limited edition hard drive that combines an anthropomorphic metal interior with an angular
cage-like shell. the concept asks the question; can we truly confine technology to a cage? with only 9,999 produced, the device is
made available with 4TB of memory and comes equipped with 10GB of complimentary
'wuala secure cloud storage' and user-friendly backup software using high-speed USB 3.0 as its main interface. featuring an LED
power button indicatior coming in the form of starck's signature symbol, the hard drive is wrapped and protected by an aluminum
exterior case, shielding the inner-components from overheating, ensuring file preservation. "in my design nothing is useless –
style, symbolism or functionality," says starck. "in the 'blade runner', the warm interior electronics
are encased in a mystifying shell, and the blades are the radiator that cools it down. the suspension gives space for air to circulate
around the hard drive, and the metal material increases the temperature conduction."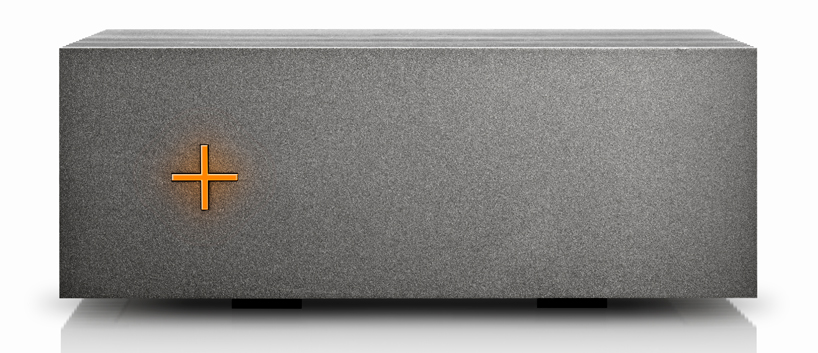 front view with 'starck symbol' indicator
3/4 overview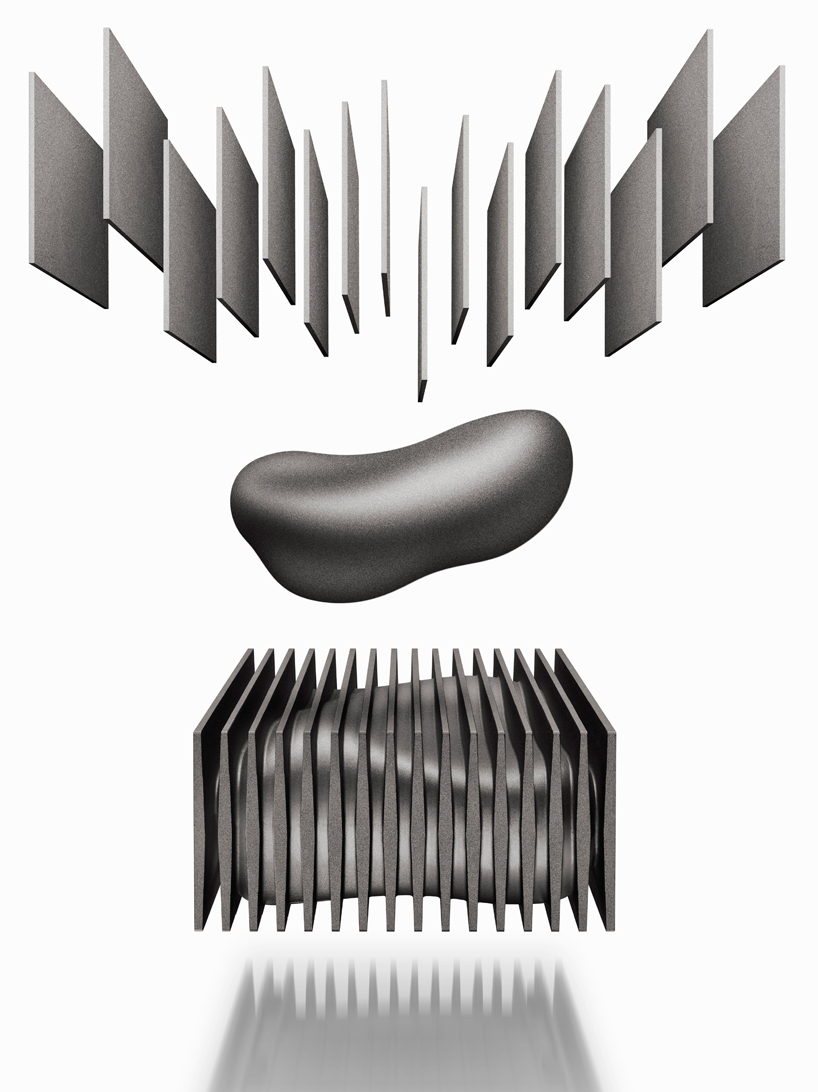 concept exploded view
underside connection port view