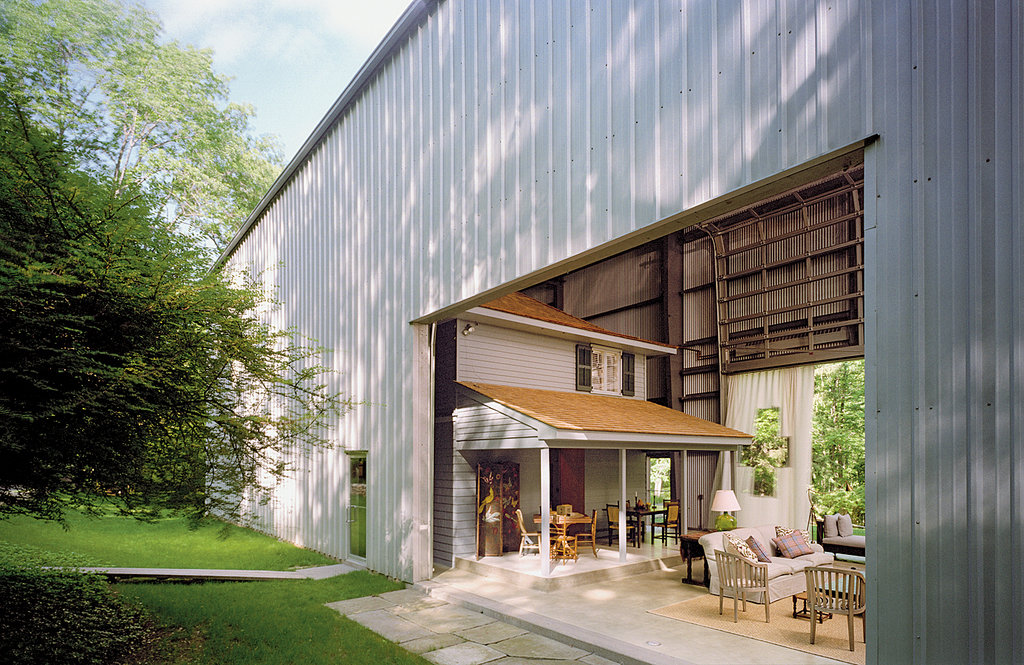 Adam Kalkin's Bunny Lane house, one of the houses in Diane Keaton's new book. Peter Aaron/Otto
¥ 6,617
buy: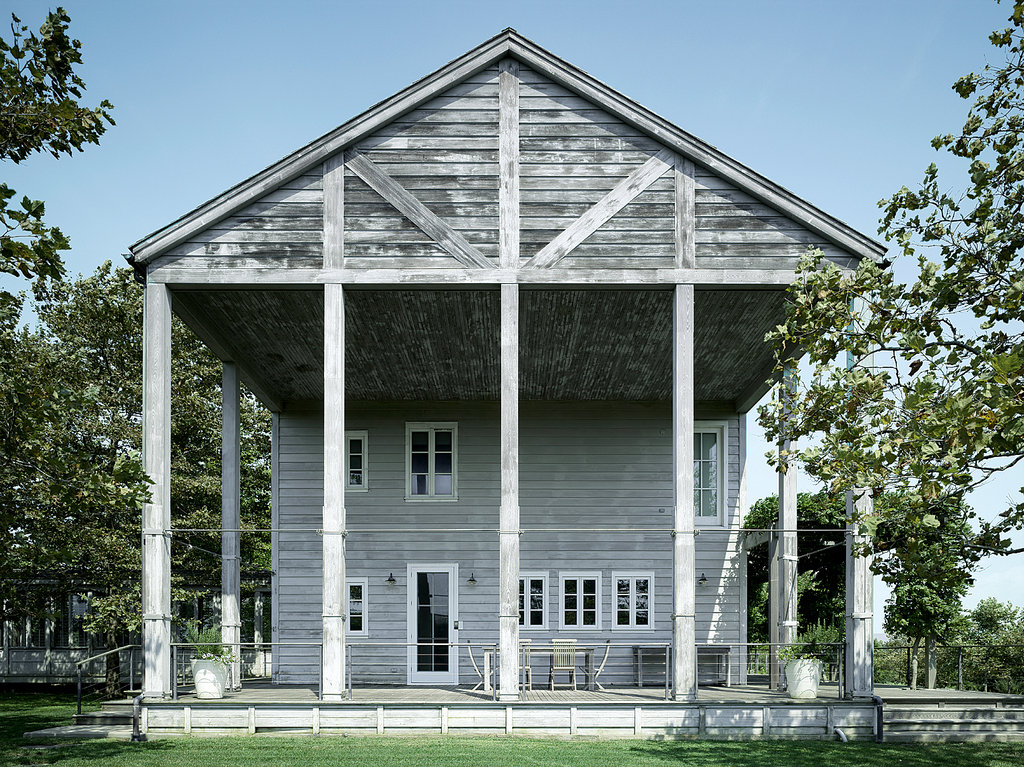 An artist's home designed by Annabelle Selldorf in Sagaponack, N.Y. Nikolas Koenig/Trunk Archive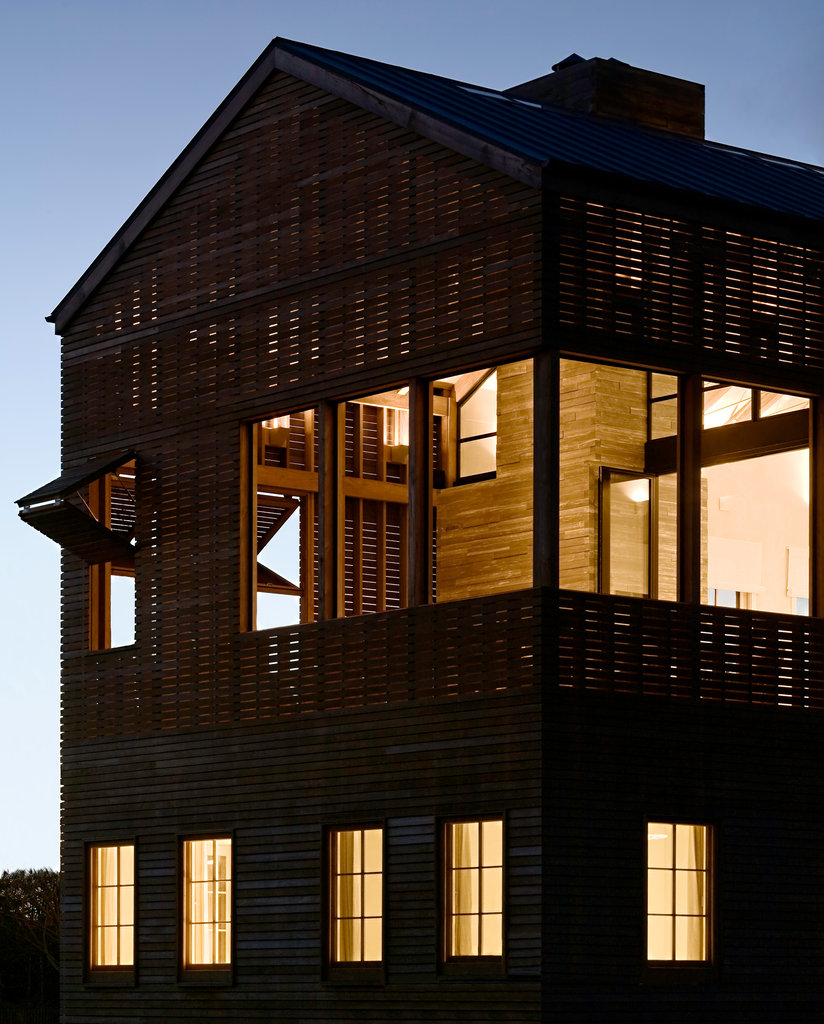 Leroy Street Studio's Louver House on Long Island. Paul Warchol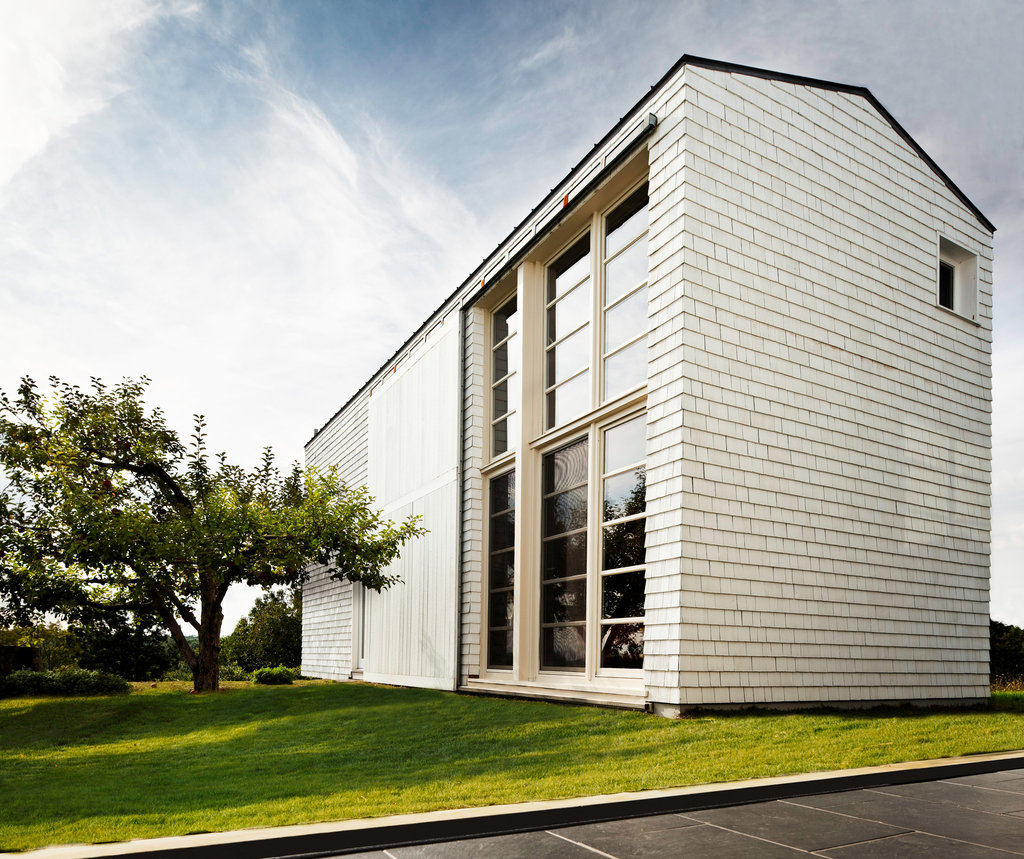 A house in Kinderhook, N.Y. by Steven Harris Architects. Paul Warchol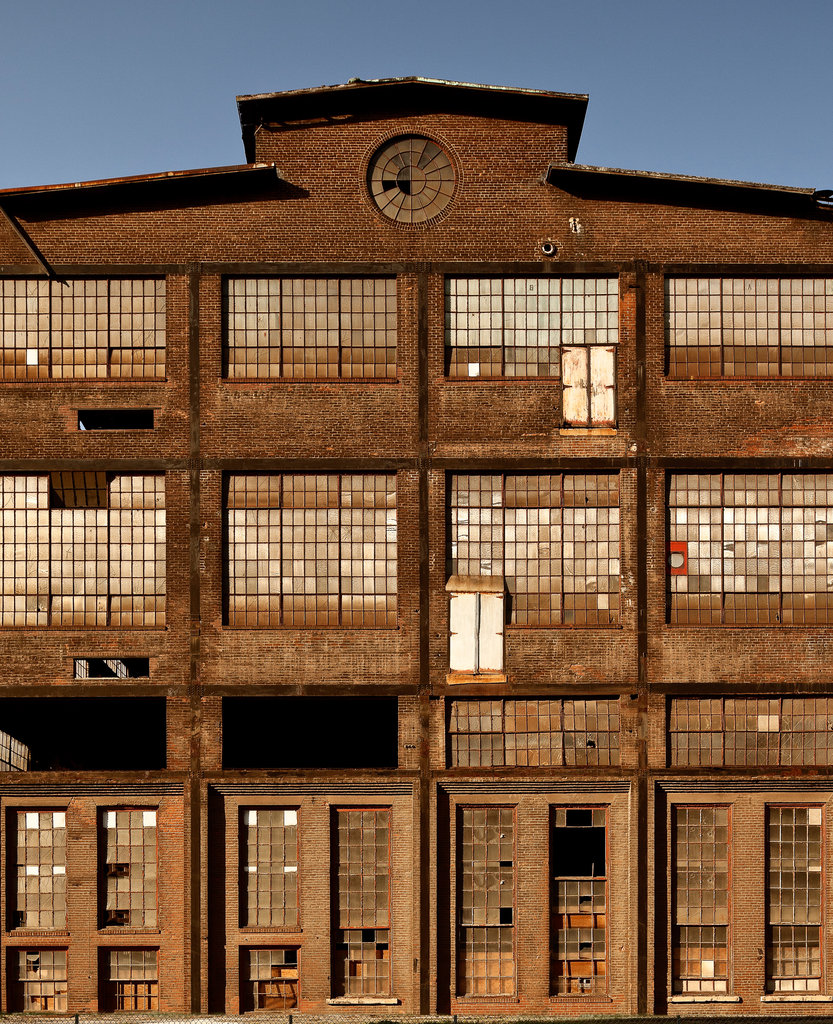 The Bethlehem Steelworks in Pennsylvania. Paul Warcho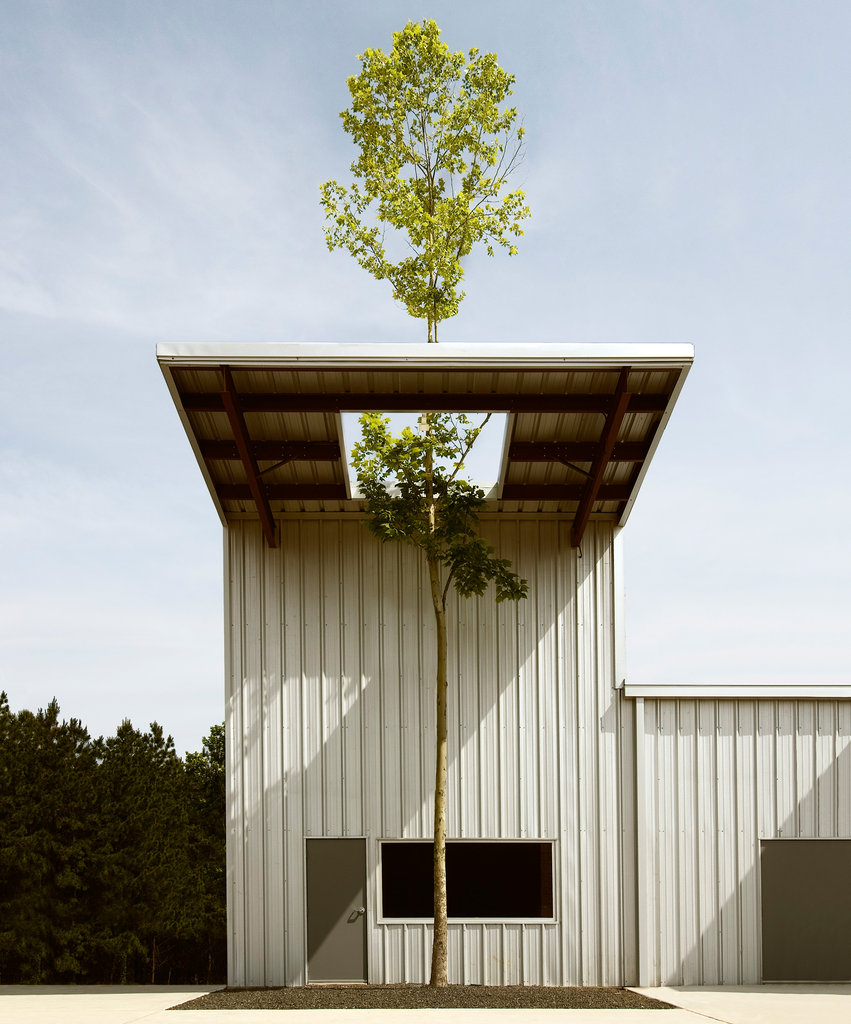 Celeste Ponce Woodfill, the Woodlands Christian Center in Spring, Texas. Lisa Hardaway and Paul Hester
Diane Keaton's design fixation bears not a trace of celebrity dilettantism. Her latest coffee table book, "House" (Rizzoli, $85), which showcases dwellings by high-concept designers like Annabelle Selldorf and Roy McMakin, follows her 2007 tome on Mission-style houses ("California Romantica"), her tabletop collection for Bed Bath & Beyond and her well-documented passion for house flipping. (She has bought and sold houses by Lloyd Wright, Wallace Neff and Ralph Flewelling.)

In "

House

," she delights in the work of architects who repurpose old buildings or riff on iconic forms to create what Keaton calls "a kind of cutting-edge revision of our shared past." Her enthusiasm for these houses is a bit nerdy, but also contagious. "The art of architecture is so exciting right now," she said. "I think people should look at buildings with more of a human response to them, instead of just as these structures."

What is your relationship to the houses in this book? These aren't the homes of your close friends, you don't own any of them yourself. . . . It's a damn shame, don't you think? I would be such a worthy steward! No, I do not own one of them. And people don't seem to understand that. My relationship with them is the same as any house that I fall in love with: I want to own them. I want to own them all and travel and take care of them and give them away when I pass on and let them become museums. I just love every one.

How has your interest in houses changed as you've gotten older? I think my interest has changed only inasmuch as it's evolved to include newer structures. I was always very attached to old houses and old buildings. But what's been fun about this particular book is to see who's working now and what they're doing with modern structures. These houses are charming to me. They have a sweet aspect. And they're sometimes very funny.

Funny? Look at Adam Kalkin. He has a huge sense of humor to me. You're talking about a container as a home. And then he puts curtains on the side and puts a home inside the container. It's really pretty hilarious. To me, I like this book — well, I would, because, you know — but I like it because it's inclusive. It's a fun book. It's a book to look at and to rethink how we see shapes and forms and just how they're all related to the past, and how moving it is.

What do your Hollywood friends think about this almost academic interest in design? I don't think they think about me much. . . . Obviously, I got to be an actress, and with that I got to explore other venues as well. But I really am compelled by the books that I made. Yesterday I was looking at a book I did about clown paintings. What was I doing?! But I really enjoyed that so much because there was something about clowns and those clown paintings. And I collected those over several years — I amassed a collection, of clown paintings. And to me they're still completely fun to look at and they also make me think about what a clown I am.

You're also a fairly accomplished photographer, and in this book you took a few of the pictures yourself. Oh, no, no, my pictures, no — I mean, if there are a couple of my pictures in there it's got to be a mistake. I'm not a — you have to be good to do this.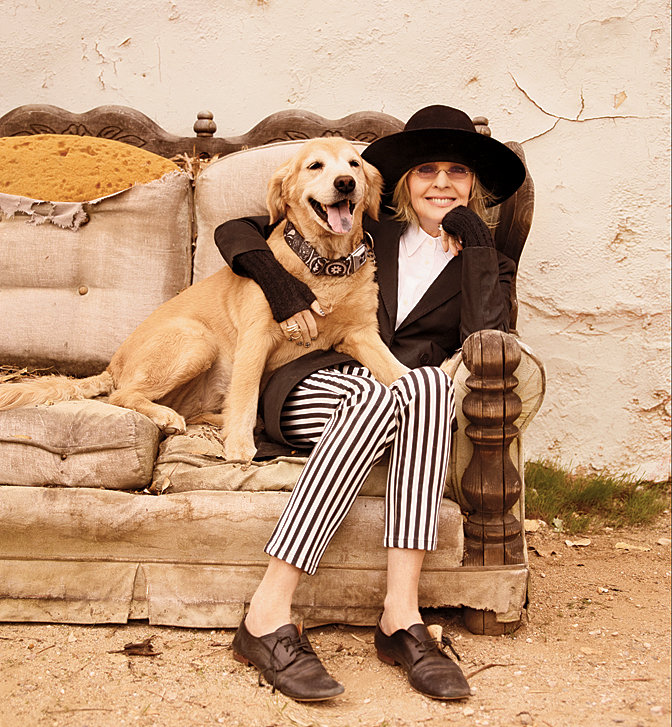 Ruven Afanador/Corbis Outline
images: via
tmagazine nytimes