2011年 06月 08日
| | |
| --- | --- |
| gianfranco setzu :: love less (dieter rams parody) | |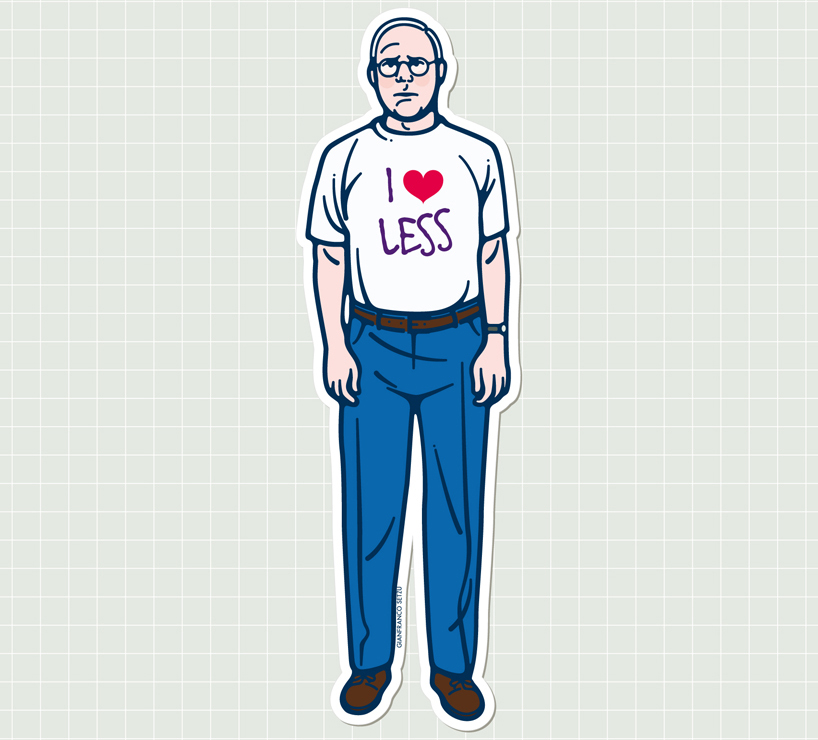 'love less' by italian designer gianfranco setzu is a sticker project celebrating dieter rams,
pioneer of minimalism. reproducing the designer wearing a white t-shirt with a heart,
the sticker is starting to travel all over the world can be customized by whoever chances upon one.
gianfranco setzu
images:
designboom
<< style inspirati...
is tropical :: ... >>
アバウト
カレンダー
| | | | | | | |
| --- | --- | --- | --- | --- | --- | --- |
| S | M | T | W | T | F | S |
| | | | | 1 | 2 | 3 |
| 4 | 5 | 6 | 7 | 8 | 9 | 10 |
| 11 | 12 | 13 | 14 | 15 | 16 | 17 |
| 18 | 19 | 20 | 21 | 22 | 23 | 24 |
| 25 | 26 | 27 | 28 | 29 | 30 | 31 |
カテゴリ
検索
その他のジャンル
ファン
ブログジャンル
画像一覧