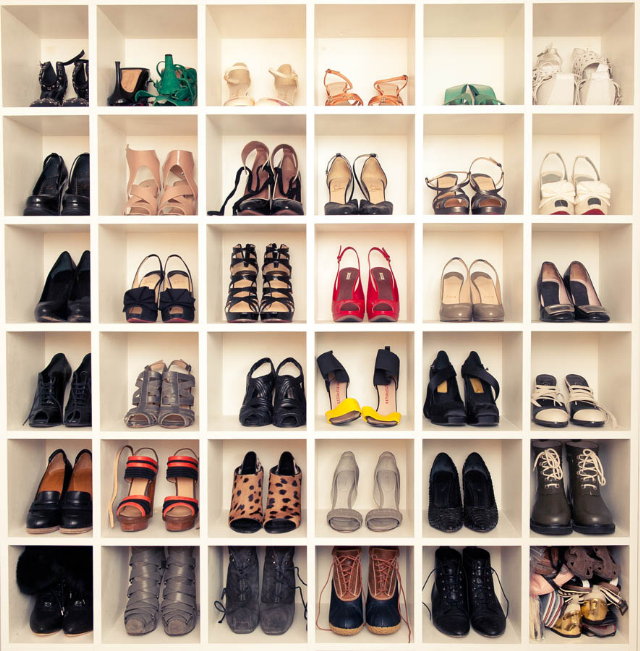 my husband is an architect, and when we moved into our apartment my one request was to have a wall for my shoes.
he designed it as individual cubbies, so it feels more like a display case for little works of art than a storage unit.
the only problem is, i've already outgrown it!
jane keltner: fashion news director, teen vogue. new york
the coveted