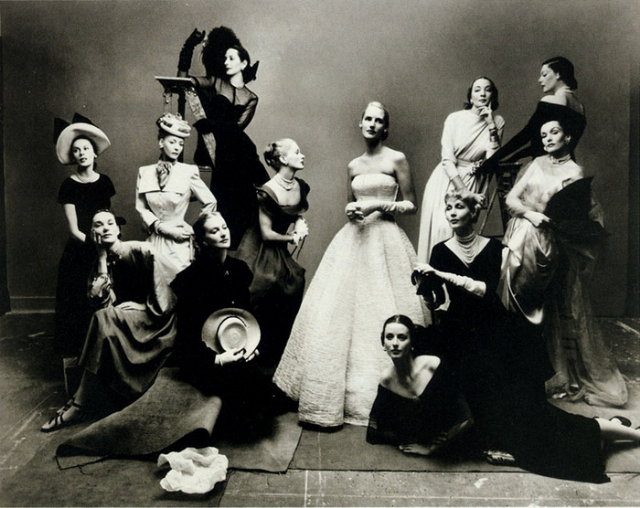 irving penn's 1947 photograph
the women––including helen bennett, lisa fonssagrives and dorian leigh––have captivating faces,
all-knowing eyes and arched brows. their hair is brushed and pinned into simple updos with strict parts.
shoulders are a point of erotic emphasis, and facial expressions tend toward the imperious and the inscrutable.
the models do not project vulnerability. They appear to have interesting personalities. they look––what is it?––sophisticated,
old, and rather unlike the adolescents currently gracing the pages of vogue.

when was the last time you saw a model with knowing eyes? or an arched brow? It's enough to make an aesthete nostalgic.
via
the