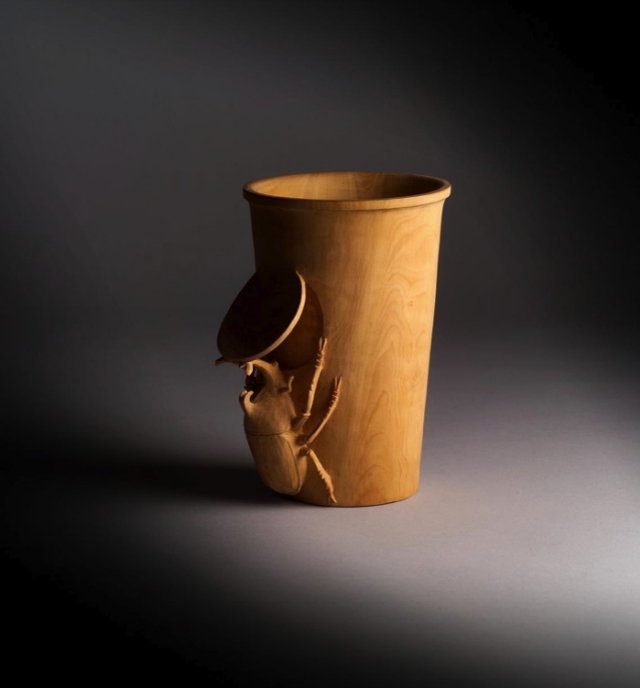 WORLD CUPS Designer Idee Liu Reincarnation Craft artist Ching-tian Cai The global Starbucks symbol is combined with traditional Taiwanese crafts such as woodcarving, Koji pottery, glassblowing, and silversmithing. The recognizable shape and circular logo element of the Starbucks cups are integrated with various craft traditions to give each object a unique local character. Creative input by the Taiwanese craftsmen contributed to the decorative details, such as the climbing beetle and flower pattern, of the final design.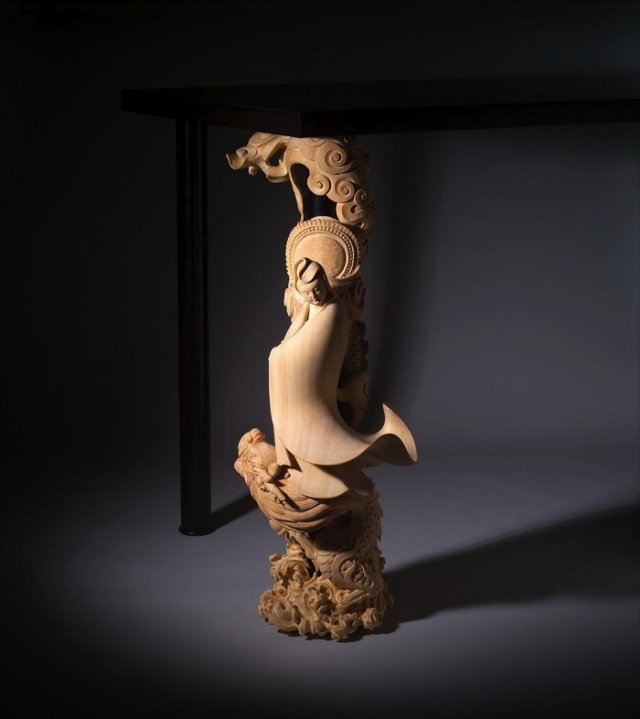 IKEA plus VIKA Craft artist Jian-an Su Designer Pili Wu Global brand IKEA meets Taiwanese crafts, generating a new meaning for its modern-style objects. A skillfully lacquered and decorated chair loses its everyday dullness. A typical IKEA table leg is covered with a wood-carved decoration depicting the deity of protection, Guan-Yi, riding a dragon.
The whole collection of the Taiwanese brand Yii created by Taiwan Craft Research Institute and led by Gijs Bakker.
Abitare