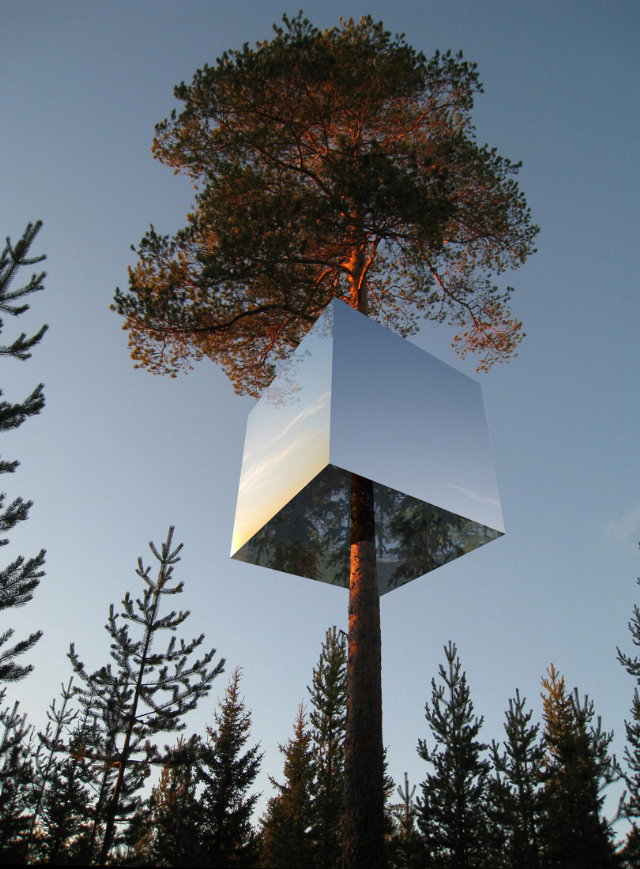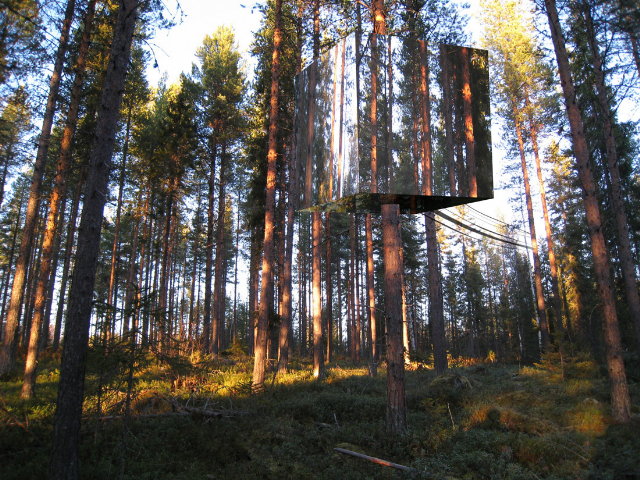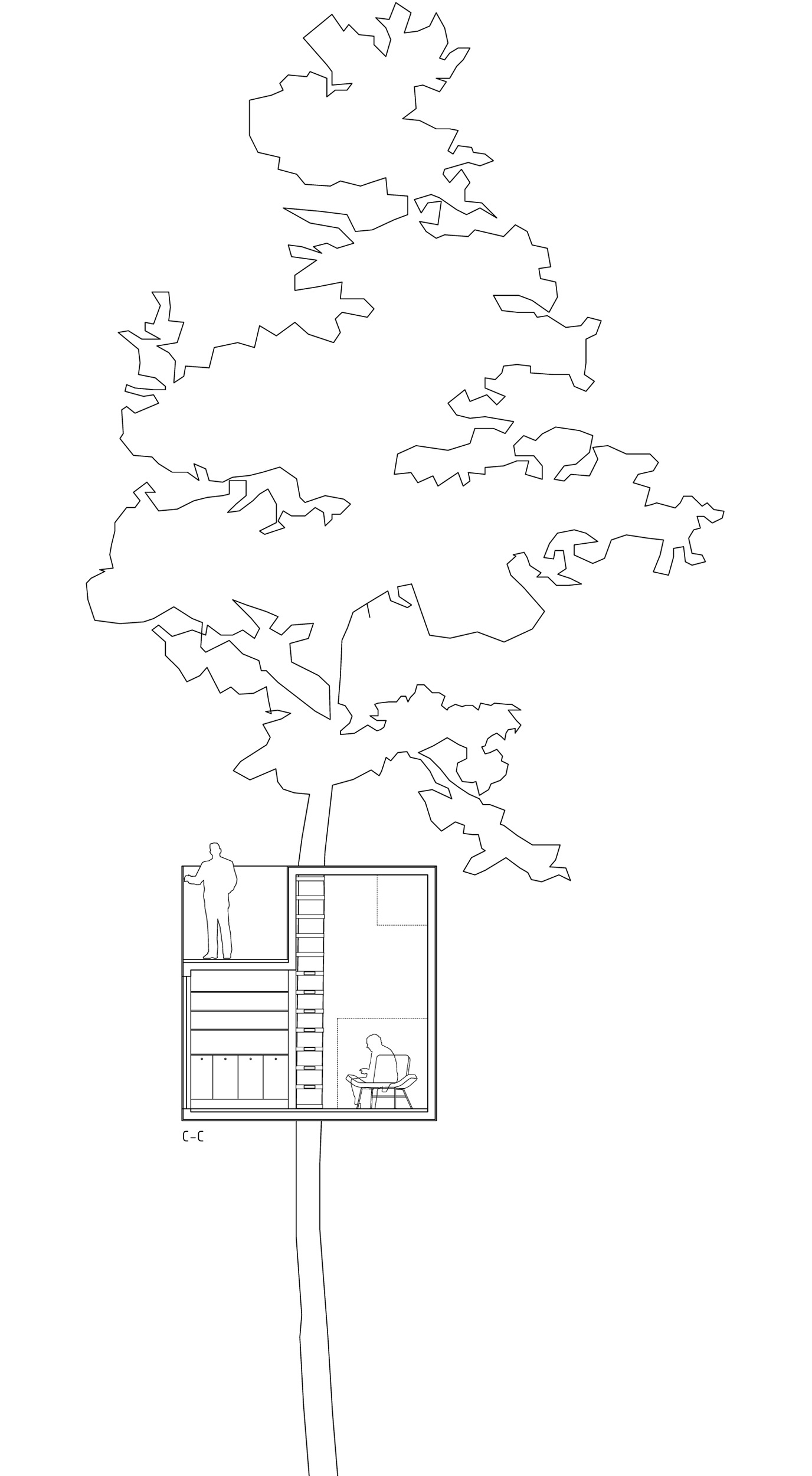 An interesting concept for a camouflaged hotel on a tree by Swedish architects Tham & Videgard Hansson Arkitekter:
The concept is to create a shelter up in the trees, a lightweight aluminum structure hung around a tree trunk,
boxes clad in mirrored glass, 4×4x4 meters. The exterior reflects the surroundings and the sky, creating a camouflaged refuge.
The interior is all made of plywood and the windows give a 360 degree view.
Tham & Videgard Hansson Arkitekter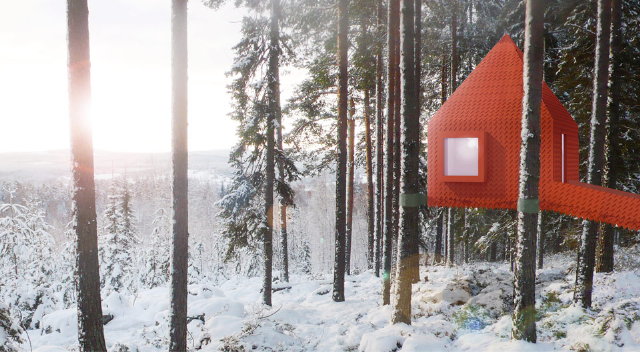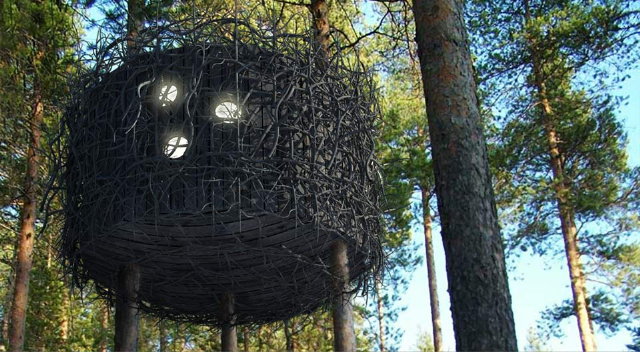 Treehotel
via for archdaily