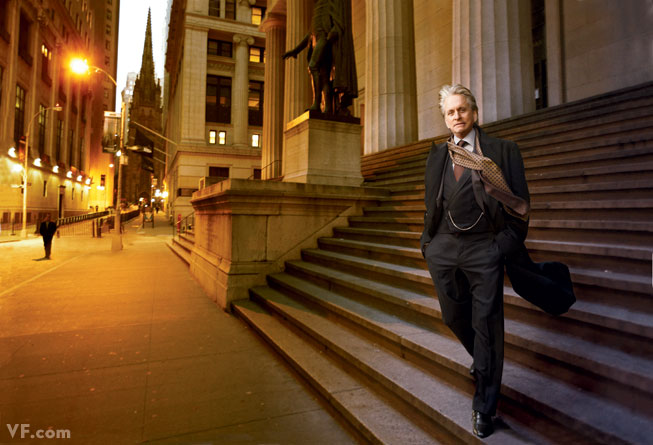 Michael Douglas in character as Gordon Gekko outside Federal Hall on Wall Street.
Josh Brolin, Oliver Stone, Michael Douglas, Shia LaBeouf, and Carey Mulligan on the set of Wall Street 2 in Lower Manhattan.
Like New York's financial landscape, Gordon Gekko has changed dramatically in the 20 years since his pro-greed diatribe resonated across the trading floors.
Annie Leibovitz photographs the stars of Oliver Stone's sequel, Wall Street 2: Money Never Sleeps, while the author finds Michael Douglas playing coy about
his character's true game. Plus: Behind-the-scenes footage of Leibovitz's photo shoot.
via for vanityfair